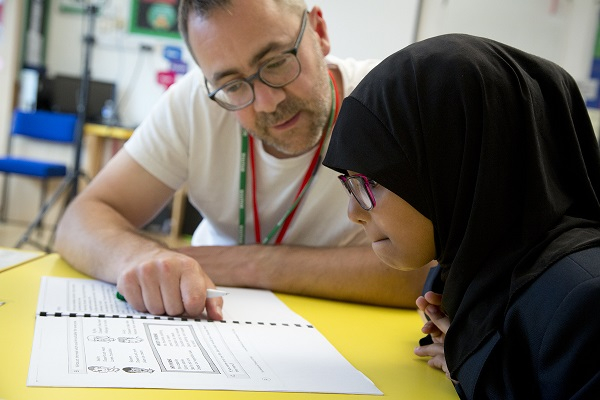 In January we opened five new Literacy Labs at schools supported by West London Zone (WLZ), bringing the total number of schools where we are working in partnership with WLZ up to 10.
WLZ works with other organisations and charities to find support for children in need in a deprived area of West London. The Children's Literacy Charity has been partnering with WLZ since September 2018, delivering one-to-one literacy support to children through our school-based Literacy Labs.
Jenny Hoyle, Head of Partnerships at WLZ, said, "The Children's Literacy Charity has been key in helping us close the literacy gap for students and develop their confidence and motivation as learners."
Matthew Hickey, Chief Executive of The Children's Literacy Charity, said, "It is a real delight to be able to extend and grow our partnership with WLZ. This not only demonstrates the quality of the support delivered by our one-to-one expert tutors, but also shows that we are able to work flexibly to meet the needs in new areas in collaboration with others. I am proud of our team and what we have delivered in such a short time with WLZ."
The new schools to receive our support are: Flora Gardens Primary School; Old Oak Primary School; Oxford Gardens Primary School; St Clements and St James CE Primary School; and St Mary's Catholic Primary School.