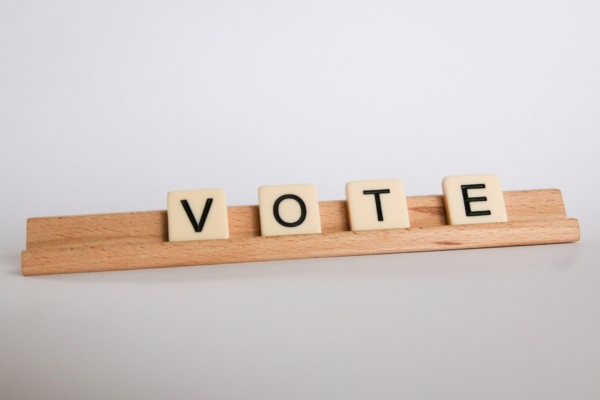 Support The Children's Literacy Charity This April with My Favourite Voucher Codes
This April, The Children's Literacy Charity is delighted to have been nominated by money saving website My Favourite Voucher Codes for their monthly charity poll. We are one of four charities hoping to receive a donation of 20% of the site's profits, and we need your vote!
My Favourite Voucher Codes is an independent business based in Bath, and their site is home to thousands of discounts and offers from some of the UK's biggest retailers. In addition to helping their users save money whenever they shop online, they're also passionate about helping good causes, which is why they donate 20% of their profits to charity each month. The money is raised by users shopping on the site: with every purchase made, retailers pay a small commission which goes into the monthly donation fund. When it comes to choosing the charity that benefits, this is decided by votes in the monthly poll. You can vote for free – there's no obligation to make a purchase – and at the end of the month, the charity with the most votes wins the donation.
How You Can Support The Children's Literacy Charity
We would love for you to cast your vote for The Children's Literacy Charity, and remember, you can do so completely free: there's no need to buy something from the site. Anytime in the month of April, simply head over to My Favourite Voucher Codes, where you'll find the poll on the right of the homepage. Select the Children's Literacy Charity from the list, followed by the red button to confirm. That's all you need to do!
Amy Jackson, from My Favourite Voucher Codes says:  "We love the idea of helping to raise money for charity and since our launch in 2012, we've raised over £60,000 for hundreds of different good causes, ranging from mental health to homeless charities.
While you don't need to make a purchase through the site for your vote to count, if you do have some online shopping to do, it's certainly worth taking a look at some of the deals and discount codes available on everything from the weekly shop to gifts, gadgets and technology, as well as savings on insurance and services too. Not only will you be saving money on your purchase, but you'll also be contributing towards the charitable donation, all at no extra cost! "
Michelle, Head of Fundraising at the CLC says: "Please cast your vote for The Children's Literacy Charity this April on myfavouritevouchercodes.co.uk and help us on our mission to close the literacy gap for disadvantaged children. Thank you.".