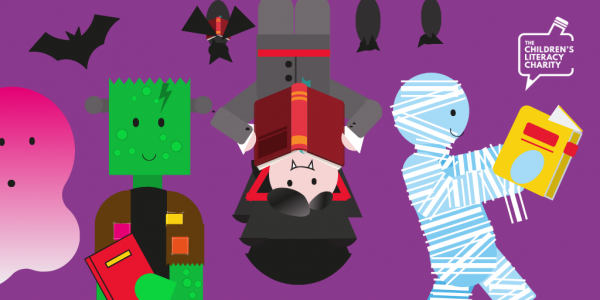 Meg and Mog, Helen Nicoll & Jan Pieńkowski:
What's it about? : The first book in the Meg and Mog series, young readers are introduced to the utterly charming pairing of Meg, a well-meaning witch with a heart of gold and marvellous moggy Mog, as they get ready for a spell-casting Halloween party. However, plans go awry when Meg accidentally turns all of her friends into mice! Can she work out a way to fix it before it's too late? Thanks to recognisably bold and colourful illustrations courtesy of Jan Pieńkowski, this book is something of a classic and a must –read for all children! 
Age range: 3-6
Spooky rating: 0/10 (Suitable for the youngest witches and wizards)
The Worst Witch, Jill Murphy: 
 What's it about?: Beautifully written and illustrated by Jill Murphy, The Worst Witch focuses on the adorkable adventures and magical misdemeanours of the accident –prone Mildred Hubble. Loveable and well-meaning, Mildred's clumsy nature land her in all types of magical mayhem at Miss Cackle's Academy! But when a coven of cackling witches threaten the school, it's up to Mildred to save the day. Can she do it in time? 
Age range: 6-10
Spooky rating: 2/10 (Enchanting!) 
Where The Wild Things Are, Maurice Sendak
What's it about?:  Max is a wild thing. Prowling his house in a wolf costume, he's rude, messy and leaves havoc in his wake. Banished to his bedroom without supper, something very strange starts to happen to his bedroom. Vines grow on the ceiling. Grass grows on the floor. Trees sprout from nowhere. Max is transported to the world of the Wild Things, a jungle filled island full of abominable beasts, who roar, yell and scream. How will Max survive? 
Age range: 5-7
Spooky rating: 4/10
The Witches, Roald Dahl: 
What's it about?: Turn off the light, grab a cup of cocoa and settle down for a spine-chilling tale of witches! This wonderfully twisted tale by Roald Dahl tells the story of a boy and his retired "witchophile" grandma, cautiously living under the constant threat of the international creepy coven. When a holiday to a hotel in Bournemouth goes badly wrong, the boy stumbles across a meeting of a disguised hoard of hags! Their goal? To eliminate all children from the face of the Earth! The boy and his new friend, Bruno must stop them but at a terrible price. This tail is bound to please!
Age range: 9-11
Spooky rating: 8/10 (Spooktastic!)
Room 13, Robert Swindells: 
What's it about?: Lucky for some, unlucky for others, Room 13 is a more modern take on Dracula and is not for the faint of heart. The story follows a class of friends on a school trip to Whitby, the fabled gothic home of Dracula himself. Felicity 'Fliss' Morgan, stuck in the same room as her fellow pupil, the exasperating Ellie May Sunderland, thinks that things can't possibly get any worse. That is until midnight, when something very strange starts happening to the linen cupboard next to Room 12. What lurks behind the door of Room 13? And what is happening to Ellie May? 
Age range: 9-11
Spooky rating: 9/10 (Bring your own garlic)