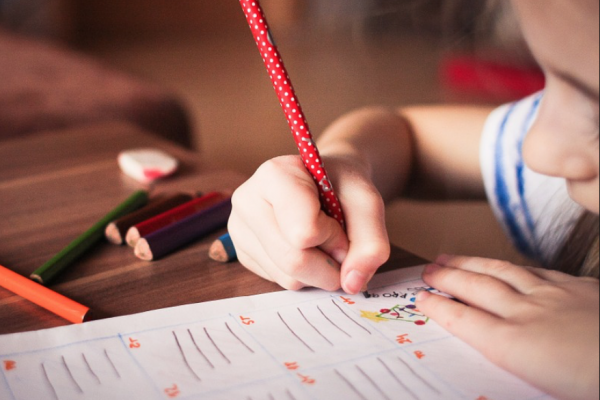 In celebration of National Writing Day, our Head of Education Alex Charalambous has shared some of her top tips for parents and carers on writing together:
"As your child begins to develop their writing skills in school, you can support them by practising at home. As a parent or carer, you will have a big influence on their attitude to writing and can help make it enjoyable! Writing about things they are interested in will help motivate your child, and with a bit of imagination writing together can be fun!"
Make a writing box for your child. Have lots of nice pens, pencils, paper, cards, paperclips and sticky notes.
Encourage your child to write to relatives and try to get a reply. Alternatively they could write pretend letters to their favourite book or TV characters.
Write a conversation with your child. For example, 'How are you today?' Pass it to them and ask them to reply. Continue the conversation through written messages.
Dig out some old family photographs and attach some cut out speech bubbles. Fill the speech bubbles or write captions for the photographs. This can also be done with pictures from magazines or newspapers.
Create a scrap book called 'All About Me'. The more that they write in it, the more fun it will be to look back on in years to come. Include tickets, photographs, brochures, packaging etc.
Encourage them to to try and write a short story. Cut out pictures from a magazine with different characters or locations, or write down different words. Place these in a container or glue them to cards to use as writing prompts for creating a unique story. This can make a fun activity for the whole family to join in!
What other activities have you tried with your children to encourage their writing?