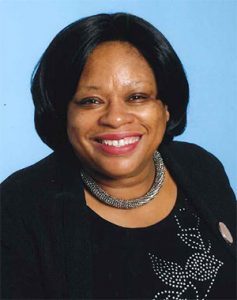 Hollydale Primary School have been partnering with us since 2013, with over 100 children supported to date. Head teacher Reema Reid explains the impact our Literacy Labs have had.

"The Children's Literacy Charity's Literacy Lab intervention is one of the most effective interventions I have ever seen in my 20 years of practice. It has been truly instrumental in improving the literacy levels of over 100 children in Key Stage 1 and 2 at Hollydale Primary School (in Southwark) since 2013/14. Each academic year, approximately 12% of our pupils are identified for specialist support via the one-to-one  intervention delivered through the Literacy Lab. When evaluating the impact of The Children's Literacy Charity, the visible improvements in pupils' overall confidence and attitude towards reading and writing are clearly evident.

As a school we have now reached the point where older pupils no longer need extra support as more and more of them have achieved the required literacy levels thanks to support given further down the school. In other words, with the support of The Children's Literacy Charity we are slowly beginning to eradicate the problem of poor literacy amongst the pupils at our school.

Recently, we launched a brand-new Community Literacy Lab intervention, meaning a further 12 children are the lucky recipients of tuition every Saturday morning.

With the support of The Children's Literacy Charity we are able to help all children embrace our school motto:  'Be the best that you can be'.

On behalf of the children at Hollydale – thank you!"

Did you know? The Children's Literacy Charity provides expert training for education professionals and parents.