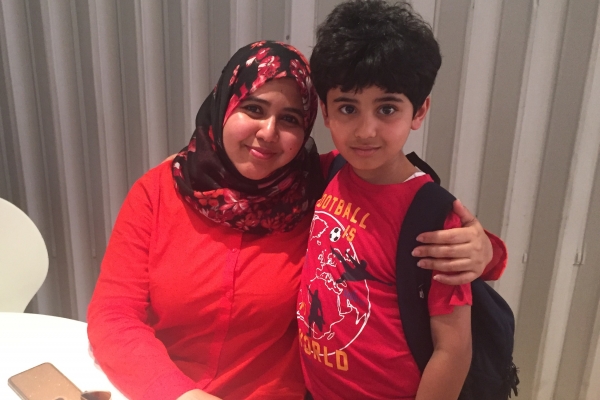 Ahlam, 33, has been bringing her son Majid, 7, to our Community Literacy Lab at The Abbey Centre, Westminster, since January 2018.
"Majid is very active – he likes football and running around. I was finding it difficult to get him to sit down and read. Coming to the Community Literacy Lab has really helped to build his resilience. Before, he used to stop when he got to a word that he found difficult to read and close the book. With the encouragement of his tutor, he's learnt to read the rest of the sentence and then try and work out the word he was finding tricky using the clues.
Majid's literacy tutor has also helped by giving me some ideas that I can try at home. For example, by asking questions like 'What do you think this book will be about?', 'Who is the main character?', 'What do you think will happen?' This has really helped him engage.
I think building literacy skills is very important. When I came to the UK, I didn't speak any English. We speak Arabic at home. Maths I can manage – I love numbers. But English is trickier for me to help my children with. That's why the Community Literacy Lab is so good."