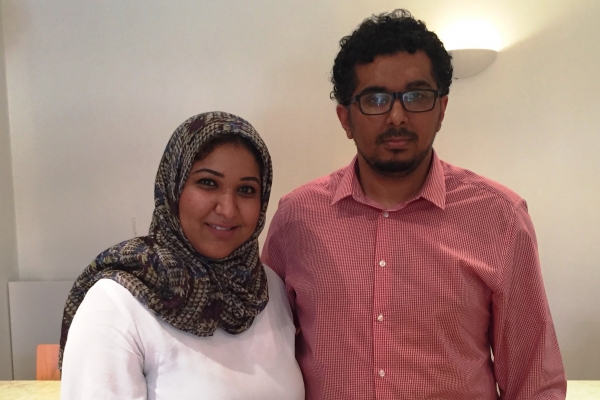 Ashwaaq, 34, and Walid, 32, are originally from Yemen. Their daughter, Yahani, 7, has been attending our Community Literacy Lab at The Abbey Centre, Westminster since January 2018. Here, Ashwaaq explains the difference our Lab has made….
"We found out about the Community Literacy Lab from a leaflet sent home from Yahani's school. Yahani was finding reading and spelling very tricky. We didn't want to pressure her at home so this seemed like a good way to help her. Since Yahani started coming to the Lab, there's been a big difference. She used to really struggle in class but now she is given the most challenging work. Her teacher commented that usually children make progress step by step, but Yahani has made a big jump.
With her tutor, she's been focusing on spelling patterns and gaining reading fluency. Before, she didn't want to read at home but now she will happily pick up a storybook. Similarly, she used to rely on us to help her with her homework but now she can sit down do it on her own. Yahani really looks forward to coming along each week. On Friday evening she always reminds us that tomorrow it will be the Literacy Lab. She finds the format really engaging, with its balance of teaching and a more relaxed games time. In the past, I took her older brother along to a tutoring club. But it was tricky as there was one tutor to six children. Here, it's better because the children get individual attention.
I came to the UK in 1999 and have learnt English as an adult. I definitely think the tutors here can stretch the children's vocabulary more. When I came to the UK, it was difficult for me as I didn't speak the language at all. I want my children to have a better experience and more opportunities than I have. I always tell them if they work hard now, it will be easier for them when they are older!"
Read Yeshareg's story.