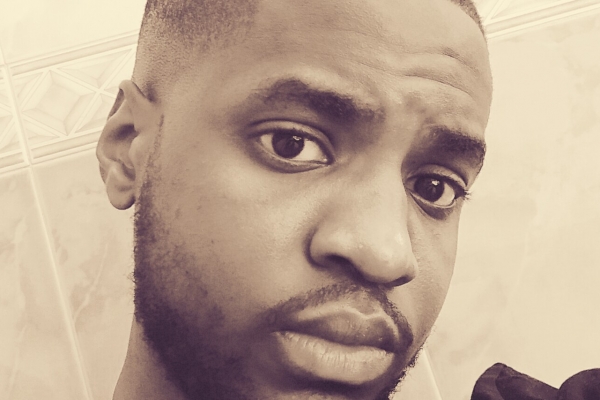 Femi Oyenubi, 27, received support from our charity while a pupil at Oliver Goldsmith Primary School in Camberwell. He explains the lasting impact this has had on his life and career path.
"I received support for about three years during my time at primary school. I was always slow to pick things up even after hours of being taught. I really struggled to write words in a straight line or to keep my handwriting within the lines. My writing was often too big and messy. As well as working to address this, I remember we did a lot of work with my tutor on spelling and how to pronounce words.
Working with a tutor one-to-one gave me the confidence to sit in the classroom and do my work. It also got me into the habit of writing and describing how I felt. I explored writing poetry and was taught how to write letters. Later, I felt confident to do well in exams. After secondary school, I went on to college and then to Middlesex University where I studied Interior Architecture. I always loved art and design as a child and the support I received early on with my literacy definitely played a part in my being able to follow this passion.
Now, I am a furniture designer and picture framer. In my role, I am constantly using my writing skills, for example, to communicate with customers and suppliers via e-mail. In the future, I'd like to run own picture framing company. I'm more than happy to support The Children's Literacy Charity in any way I can because I know how much it helped me."
Read Alix's story.