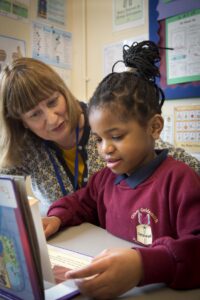 A small amount of encouragement can
make a huge difference.
Jose is a Senior Literacy Tutor at our Literacy Lab at Oliver Goldsmith's Primary School in Peckham.
What inspired you to work with us?
I had recently had experience of both class teaching in a secondary school and providing individual tuition to higher education students. I decided that I preferred one-to-one tuition. I was also inspired by the opportunity to help children who really needed support.
What is the best thing about being a Literacy Lab tutor?
I think seeing the difference we make to a child's confidence, and their ability to read and write.
What has surprised you the most?
Probably the difference just the smallest amount of support and encouragement can make for a child. Many children I have taught just need someone to give them time and encouragement, and a safe place to make mistakes and learn from them.
What qualities do you think a tutor needs?
Patience, patience, patience! Adaptability, flexibility and good organisation skills.
What has been your biggest challenge as a tutor?
In my current school I manage four tutors and we teach 30 children. Designing a timetable that enables us to provide two lessons a week to each of these children, without interfering too much with the school's timetables has been a challenging, but ultimately rewarding, task.
Could you tell us about one child who really stands out?
Balduino was a child I taught early in my career with the charity. His family were Portuguese and spoke little English at home. He had joined the school in Year1 and was referred to us in Year 2. He appeared to find just attending school challenging, and being taken out of class was very traumatic for him. He spoke little and cried a lot during our first few lessons, but gradually I found topics that he was interested in (e.g. Minecraft). We started to build a relationship and he started to talk more and to look forward to coming to our sessions, and his reading and writing greatly improved. This was a couple of years ago, but I have heard recently that he is thriving in Year 4 and is now a happy and confident young man, who reads at the same level as his peers.
Can you share any lightbulb moments?
One little girl proudly said: "Now I can read chapter books!" Then she thought for a moment and said: "and that's ch…a…p…t…er!" sounding out the word using phonics.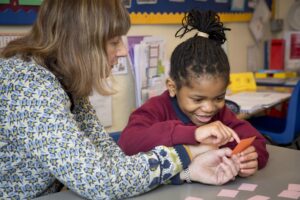 Jose takes a creative approach to help
make learning fun.
Tell us about an activity that you've recently done…
A popular activity has been 'building' words with Lego bricks. The bricks had sounds written on them and the child had to 'construct' the words. They thought they were playing rather than learning!
It would be great to hear about any positive feedback you've had from parents/teachers…
I used to teach a family (three girls) from Afghanistan. Their mother didn't speak much English, but their father attended an open day session we held and told us how extremely grateful he was for the support we had given his girls. They are now starting to speak, read, and write English better than he does.
More recently I taught a Year 6 girl who was a real challenge just to get to lessons. At the end of term, the SENCO told me that ours was the only intervention that they had been able to get her to attend, and that attending had had a definite positive impact on her behaviour.
When you were growing up, what were your own experiences like of learning to read? Do you draw on any of these experiences when working with the children?
I don't remember having any problems with learning to read myself but do recall one of my siblings finding it a bit challenging. With the right support this was soon resolved and many years later, they are a voracious reader with a vast collection of books. I bear this in mind when I am teaching a child who is struggling to read.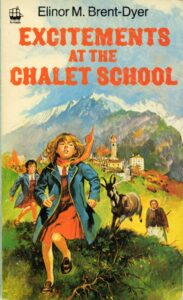 Jose was a confirmed Chalet Girls fan.
What was your favourite book as a child and why?

I loved reading the Famous Five books by Enid Blyton and then, when I was a little older, The Chalet School stories by Elinor Brent-Dyer. I think there were over 50 of them – probably very old-fashioned now, but at the time they took me out of my rather limited world to a world of boarding school, skiing, and amazing adventures!
Are there any children's books that you've discovered recently that you'd recommend?
Probably anything by Michael Morpurgo. Also, War Game by Michael Foreman which I read with a Year 6 pupil.
Would you recommend the role of a tutor with The Children's Literacy Charity to someone else? If so, please tell us why.
Yes, I would – the satisfaction you receive from supporting a child to literally become literate is amazing. I like to think that just doing a job I enjoy has had positive repercussions for a group of children who would otherwise have struggled to achieve future success.
Read Graham's story.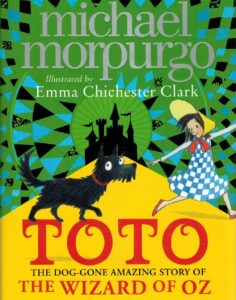 She recommends books by Michael Morpurgo.