We are so grateful for the amazing support of our current corporate partners. Together we are changing children's lives, now and for the future. Your support is vital in helping us close the literacy gap for disadvantaged children so not only do they catch up, they can then race ahead.
CORPORATES
Working together
Our small but dynamic fundraising team here at The Children's Literacy Charity is committed to delivering inspiring partnerships tailored to the needs of your company.
If you choose us as your charity partner, we will work with you to produce a bespoke fundraising plan and create a partnership that engages your employees and wider stakeholders and meets your CSR objectives. You will successfully raise money to transform children's lives and help us to deliver our life-changing literacy work.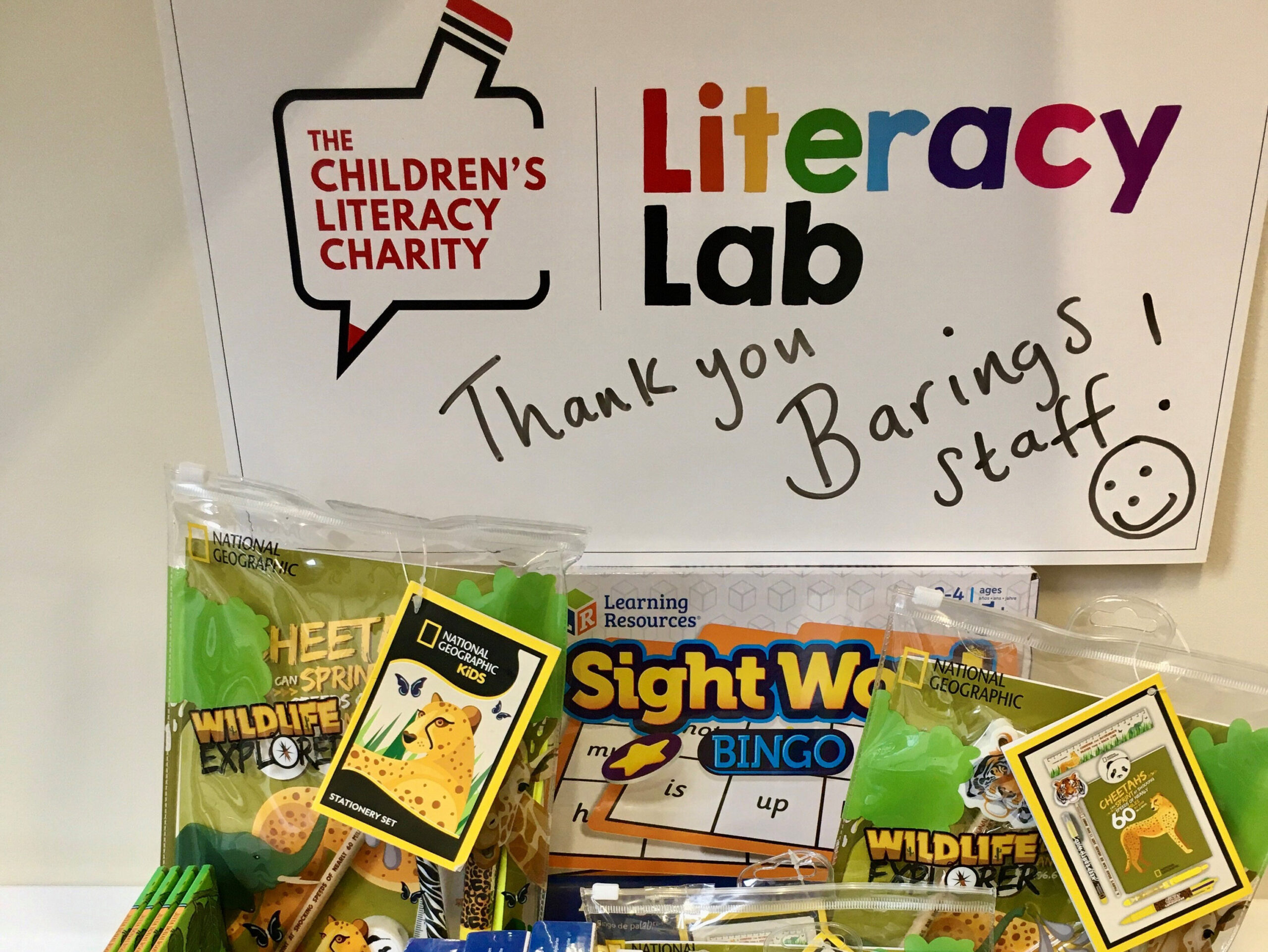 Engaging your employees
We can support your employees with a range of fundraising ideas and work with you to create a calendar of events and activities that are suited to your business, whether you are fundraising in the work place or virtually.
If you love a physical challenge, we partner with Sport for Charity which means we have access to places in running and challenge events across the country; from super hero and Santa fun runs to marathons. So, dust off your trainers, choose your super hero cape and become our fundraising superstars!
Find out how your employees can fundraise.
Step into a Story with us
Because of the very specialist nature of our work, volunteering opportunities on our expert programmes are limited but we are able to offer bespoke volunteering packages for selected financial supporters. For instance, we have recently developed a 'Step Into A Story' opportunity where volunteers visit one of our partner schools to spend a day with children exploring books together. We can also deliver an alternative Step Into A Story workshop at your offices; a great team building and creative development opportunity!
And pro bono support is always gratefully received where skills and resources we would not normally have access to are provided.
Our experienced fundraising team is available to have an initial chat about our work and explore ways in which we could partner together.
Please contact Susy on: susy@theclc.org.uk or or call: 07522 401716
or contact info@theclc.org.uk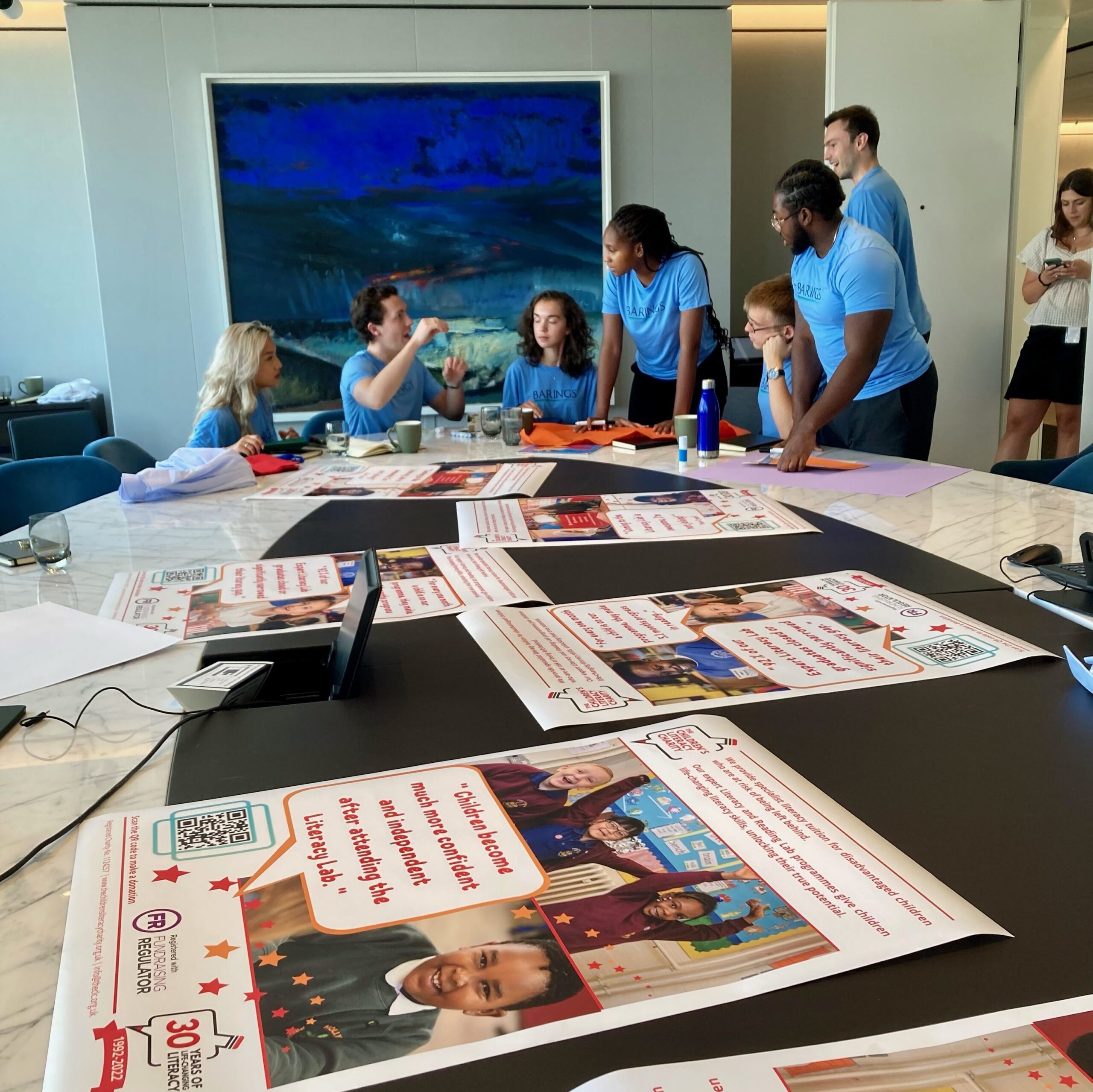 OUR 30TH ANNIVERSARY APPEAL
In our 30th year, we have a simple goal: to help more disadvantaged children to close their literacy gap. Now, more than ever, our specialist tuition is needed but without the support of organisations like you, we can only do so much.
We are a specialist charity helping to close the literacy gap and broaden horizons for disadvantaged children who are in danger of being left behind
Each year, more than 200,000 pupils leave primary school with poor literacy
The number of children who struggle with literacy is estimated to have risen by at least 30,000 due to the pandemic. We believe this figure is likely to be much greater
In our 30th year, we are launching an appeal to help us support more disadvantaged children who need specialist literacy support. Can you help?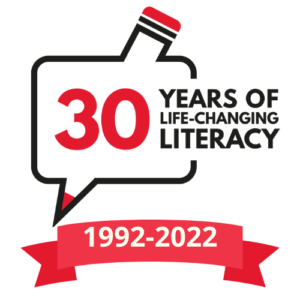 £300
Will provide one month of our specialist one-to-one tuition, helping a child gain life-changing literacy skills.
In our Literacy Labs, after one month of our expert, one-to-one tuition, a child closes their literacy gap by five months.
£3,000
Will help fund our Reading Lab programme, giving older primary school children vital literacy skills before making the transition to secondary school.
After 10 weeks of Reading Lab tuition, children catch up by at least 10 months.
£30,000
Congratulations, you are a Literacy Lab Champion! Your support will fund up to 1,000 tuition sessions giving the children who are the most behind a real chance of catching up, stepping ahead and realising their full potential.
TRUSTS & FOUNDATIONS
Support from Trusts & Foundations is essential for our work: we have many long standing relationships and we are hugely grateful for all their support. Their significant funding contribution allows us to reach hundreds of children who are struggling with literacy and this has never been more important.
If you are not already a Trusts & Foundations partner and would like to find out more about how you could help us support even more children, please contact:
Michelle Bennett on 07784 913134 or email: michelle.bennett@theclc.org.uk or info@theclc.org.uk
We would like thank the following Companies, Trusts and Foundations for their generous support:
Girdlers' Company Charitable Trust
Charterhouse in Southwark
The Swire Charitable Trust
St Giles & St George
The Zochonis Charitable Trust
Worshipful Co. of Curriers
DCR Allen Charitable Trust
SELCHP Ltd Community Fund
The Worshipful Co. of Horners
Enfants du Monde UK
SE Franklin Charity Trust
CPF Trust
The Grace Trust
The Donald Forrester Trust
The John Thaw Foundation
The Joseph Strong Fraser Trust
The Melville Charitable Trust
The Garfield Weston Foundation
The Walcot Foundation
Wellington Management UK Foundation
Barings
The Masonic Charitable Foundation
Unum UK
Houlihan Lokey
Readingmate
Ecclesiastical Insurance
Informa
Haggie Partners