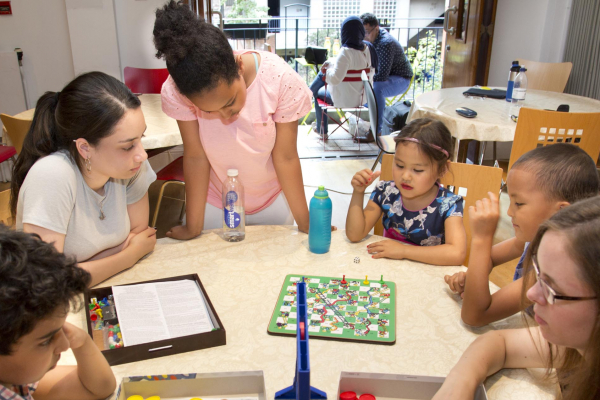 Our 'Ready for Reading and Writing Pack' is a an activity pack for parents to use at home with their child. It provides practical and fun activities with guidance notes that parents can use to help develop early reading and writing skills. There are also explanations of the terminology that your child is using in school such as 'grapheme' and 'digraph'. A 'Sounds Book' is included to help support the articulation of phonemes. As a charity, any sales made from this resource go back into the work we do supporting disadvantaged children in primary schools.
The Children's Literacy Charity, previously Springboard for Children, has been improving the life opportunities of disadvantaged children who are falling behind in the education system since 1992. We break the cycle of frustration and failure that has a detrimental effect on children's life chances by closing their literacy gap, enabling them to reach their true potential.
We support parents to help their children at home with parents workshops, advice packs and parent evenings.